The beauty pageant photos below, sent to me by peewee cuckold, my blog's UK correspondent, illustrate just how much Great Britain's girls are hot for big black men. Over the last decade, every single country within the British Isles has crowned a BBC loving hottie as their National Beauty Queen! It seems perfectly natural for the finest roses of the British Isles to be drawn to superior black studs and their huge cocks. This desire for black men unabashedly pursued by the UK's top Cuckoldress Size Queen Alpha females, no doubt, influences all women in the UK to pursue interracial sex relationships.
Miss England – Check!
Miss Scotland – Check!
Miss Wales – Check!
Miss Ireland – Check!
Miss Great Britain – Check!
In fact, Danielle Lloyd, a former Miss England, deserves to double up with the Miss GB crown by virtue of the fact that she has fucked so many black men that she must see BBCs dancing in her dreams when she closes her eyes at night!! peewee wishes to crown her the true Queen Of Spades!! An upcoming blog post here on Sara's Playroom will discuss how interracial Cuckoldresses indulge in wearing jewelry featuring the Queen of Spades (or playing card spades) to indicate their lust for black cock only. Women and hotwives wearing this jewelry automatically cuckold whitebois. The Queen of Spades informs white cuckies that these women have zero desire for white cock, no matter the size! Ironically, spades, was a slang term for black men in the past. This term has dropped out of pop vernacular. But Queen of Spades jewelry has caught on and is selling incredibly in the UK and USA.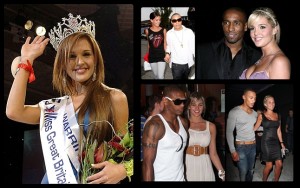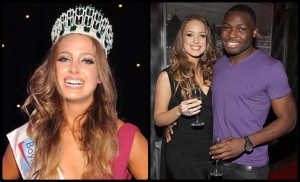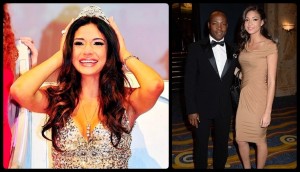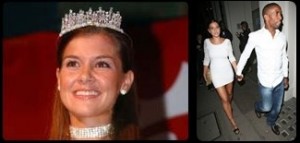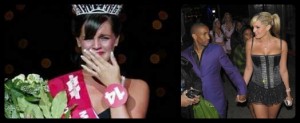 Swirling is the urban slang term for interracial sex between blacks and whites. This term is applied to sex between black men and white women and black women and white men. Although, swirling is more prevalent with black men and white women. Interracial swirling is especially popular in the US and UK. It's not unusual to hear white girls say and I've actually had friends (white girls) say, "Let's go swirling tonight." Yes, white girls want to go out specifically to look for black men to have sex with.
Swirly Definition
In the club scene, black men will ask white women if they swirl. Women will even wear clothing featuring chocolate and vanilla ice cream swirled together to show that they enjoy this type of sex. And a swirly (not to be confused with being hazed or humiliated by having one's head pushed into a toilet bowl while it's flushed) is a mulatto or biracial (black/white) man or woman. From the standpoint of white women, the need to swirl reflects the desire to have sex with superior black men and experience their BBCs. The white girls who swirl may also be considered Size Queens.
Past Interracial Slang
In the past, other sexual slang was used to describe the lust between black and white sexual partners namely jungle fever. Women who craved black cock were called coal burners or they craved dark meat instead of white meat. White men who sought out black women craved dark cocoa. This blog post is to illustrate the terms: swirl, swirls, swirly and swirling… to those who weren't aware of what they mean in pop culture. The next blog post planned here at Sara's Playroom will be an update about zebra attire and accessories which are also part of the swirl subculture and symbolism.
Interracial lust has existed for centuries upon centuries. In ancient Rome, undersexed Roman women married to politicians, military personages or nobility surreptitiously visited gladiatorial quarters and bribed their way past guards to seek sexual encounters with imported or enslaved African combatants. Little did the high ranking or wealthy husbands know they were being cuckolded via interracial sex. Interracial desire has existed, according to geneticists and evolutionary biologists, driven by sexual curiosity, opportunity and other biological factors for many millennia.
Shakespeare's Interracial Cuckold
Reflecting the interracial overtones of the times, one of the most renowned interracial relationships was explored by Shakespeare in the tragedy "Othello" (1604). Othello was a Moorish general in the Venetian army secretly married to Desdemona, daughter of a Senator. Covert plans to unseat Othello from his military position and to take Desdemona from him eventually resulted in Othello suspecting Desdemona of being unfaithful to him, a cuckoldress, whereupon his jealousies arose to rage and culminated in a fatal scene where Othello smothered Desdemona. When Othello later discovered the treacherous subterfuge, in sorrow, and in shame as he was to be tried for Desdemona's murder, he committed suicide.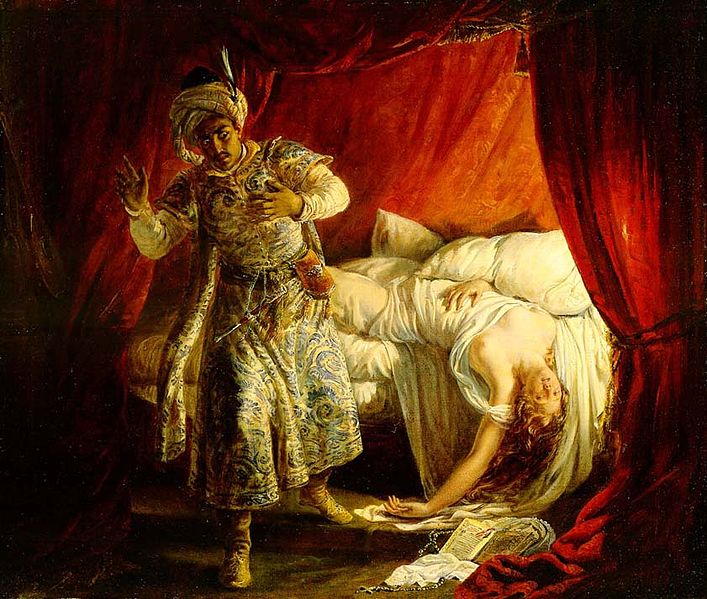 Othello the Cuckold
Othello is even referred to as a cuckold who succumbed to a jealous rage by Iago, one of the co-conspirators in the plot. Was this an instance of reverse white on black cuckolding, where a black man was cuckolded interracially? When the movie version of Othello was released in the early 1990's, featuring Laurence Fishburne in the titular role, the movie was not well-received. Despite the stellar casting and accuracy to the story, because it was released in the throes of the O.J. trial and hysteria, many people drew comparisons between Othello and O.J.'s murderous acts. The overall perception was that the film was released to capitalize on the sensational trial which had captivated the nation. No matter what century, cultural fascination with interracial sexual trysts continues.
Iago:
O, beware, my lord, of jealousy;
It is the green-eyed monster which doth mock
The meat it feeds on; that cuckold lives in bliss
Who, certain of his fate, loves not his wronger;
But, O, what damned minutes tells he o'er
Who dotes, yet doubts, suspects, yet strongly loves!
Last week, Paris Hilton was shockingly signed to the Cash Money Records label owned by black bazillionaire brothers Birdman and Slim. Just in case you've never heard of Cash Money, you've probably heard of some of their talent including Drake, Juvenile, Lil Wayne and Lil Twist (notorious cohort of Justin Bieber). Paris Hilton and Cash Money were trending topics on Twitter all week. The highlight tweet? When Lil Wayne tweeted #RichGangRichGirl. True to the crew. But Weezy should have tweeted: #RichBlackGangRichWhiteGirl. Other than 90's has-beens Limp Bizkit who signed a deal with Cash Money in 2012, Paris Hilton is the only white bread in sight on the Cash Money roster. With Paris having released just one studio album and several singles which chalked up mediocre sales on the music charts, perhaps Ms. Hilton is the clichéd tax write-off that cash heavy record labels sometimes sign to reduce profitability.
Rich Girl Trophy Blonde or Tax Write-off?
Over the past few years, in a desperate attempt to claw her way back to relevancy after sex tape infamy and tabloid domination, Paris Hilton has been collab'ing or some say paying various DJs to give her quasi cred in house music as she literally spun her way around the world to build a pseudo image as a club DJ. While her vocals approximate banshees screeching during mating season, Cash Money still brought the heiress on board and plan to produce a Paris Hilton record. Publicity move? Trophy blonde? Or is it the black overclass wanting to mix it with the white bourgeois? Think of it as a new excess featuring Great Gats with the Great Gatsby…
BBC on Blonde
And how's this for ebony and ivory irony? Paris Hilton was rumored to have hooked up with R&B soul singer Cee Lo Green. Proof pics have been floating around the internet, featuring fellatio, BBC on Blonde. But, Paris was also quoted about a decade ago for hating on black men. "I can't stand black guys. I would never touch one." So, she must have changed her capricious mind about black guys when it came to sexual cravings, cock size or desire to be back in the fame whore spotlight. It's difficult to know what her truth is or if her truth changes depending on the situation and the level of desperation. Supposedly, the Paris Hilton house music album will "drop" this summer. Hopefully, with a resounding thud.
Will the Dwyane Wade high school prom appearance set a new precedent for beautiful white high school senior girls to ignore prom date invites from boys at their schools? Will these hot white girls only ask wealthy black ballers to be their prom dates? Nicole Muxo posted her video on Youtube asking Dwayne Wade to be her date for the prom in Coral Gables, Florida. At first, Wade politely declined due to the Miami Heat's schedule in the Eastern Conference playoffs, but then in a surprise turn of events, he showed up at the prom looking ultra fly in his suit next to Nicole in her sparkling golden gown. While this prom date was purely innocent on the surface, below the surface many high school girls are recognizing that black men are superior and that black Alpha male athletes are the ultimate in superiority.
Interracial Cuckolding
Images of white or Latina celebrities with black men as their interracial sex dates, boyfriends, baby daddies or husbands are part of our permaculture now. Think Eva Longoria with Tony Parker, Carmen Electra with Dennis Rodman, Khloe Kardashian with Lamar Odom, to name just a few of the white women with black baller ex-husbands… or current husband in the case of Kardashian and Odom. Even CBS News correspondent Matt Moore noted, "I feel for all the other dudes at this prom. They land a date for prom, shell out money on a tux and then watch as their dates are staring at Dwayne Wade." Interracial cuckolding by Dwayne Wade at the prom! The high school senior girls had their eyes on Wade instead of their own dates! Nicole was smart enough to have a backup date for the prom in case Wade was a no-show and her backup was a hot biracial high school senior. Imagine how her backup date felt in the presence of Dwyane Wade. Cuckolded?
Clearly, even though I've only been out of a Miami area high school for approximately a little over ten years, high school girls today absolutely know the superiority of black men and that interracial lust will undoubtedly continue.
Interracial Prom Date
And speaking of another interracial Prom Date, here we have Barack Obama with his prom date, a cute blonde, Megan Hughes, in Hawaii from 1979.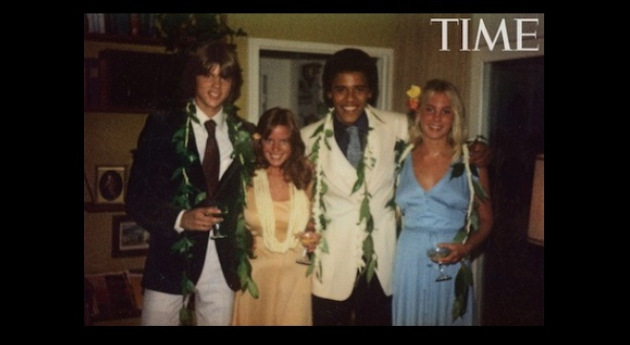 Black on Blonde Interracial Prom Date photo c/o Time Magazine
I received such overwhelming positive response to my article on the Sue Lyon interracial relationship to former pro football player turned photographer Roland Harrison that I went back to the same era to write about another black on blonde celebrity interracial marriage. Early interracial sex relationships forged the way our culture viewed black men married to white women and vice versa.
Black on Blonde Relationships
Quincy Jones is a well known music producer, composer and performer. Jones is not 100% black however, though he considers himself to be African American. Jones underwent genetic testing and found that his father was half Welsh (which as my Saras Playroom blog has discussed in a previous article, Welsh blood has North African Moorish influences) and that on his mother's side, distant DNA proved that he was a descendant of slaves who George Washington's family owned, not only owned, but also Washington family white DNA had commingled with. Jones first relationship and marriage was to a biracial woman, his high school sweetheart. His next marriage was to a sexy Swedish model, actress and singer, Ulla Andersson, with whom he had a son and a daughter. Quincy Jones III was his son from that marriage. Most recently, Quincy Jones III, a documentary filmmaker, has been in the news regarding legal controversy over the 2009 documentary he produced featuring rapper Lil Wayne which revealed Wayne's obsession with drinking a codeine cough syrup concoction known as Sizzurp (ironic?). So, in my research, Lipton was not the first blonde who engaged Jones in an interracial sex relationship, the Swedish blonde, Ulla Andersson was. It apparently was not unusual in the Sixties for Scandinavian women to seek out interracial sex relationships as May Britt married Sammy Davis, Jr. in 1960 and had three children with Davis. In fact, it's still not unusual for Scandinavian women to hook up with black men. Scandinavian women are known to take sex vacations to islands where black men will sex up the beautiful blondes (a future blog post at SarasPlayroom.com will reveal more about these Scandinavian interracial sexcapades).
Celebrity Interracial Marriage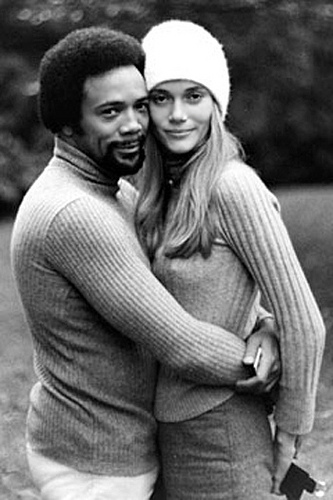 Lipton began her career as a model signed to the Ford Agency, then launched into acting and singing (she released several successful pop tunes). She is primarily known for her acting on the 60's show "The Mod Squad" which featured a trio of young hip cops who often worked undercover in the influential police drama. She later appeared in a recurring role as Norma on "Twin Peaks". Lipton and Jones received a lot of media buzz during the first year of their relationship and marriage which spanned 1974 – 1990. They had two daughters during their marriage, Kidada and Rashida. Even though this was another black on blonde interracial marriage for Jones, their marriage didn't seem to attract as much controversy as the the Lyon and Harrison marriage. Part of the reason for the lack of media obsession was because Lipton dropped out of the limelight and took a break from acting during her marriage to devote herself to her marriage and family. Personal repercussions were not as crystalized for Lipton as they would have been for Lyon who was actively seeking Hollywood film roles. In addition, Quincy Jones was extremely successful and highly regarded in the music industry while Harrison was struggling and relying on the mercy of the European fashion world to hire him for photography gigs. The shock of another black on blonde relationship was barely palpable for Jones. The most shocking element of his marriage to Lipton was their relationship began while Jones was still married to Ulla Andersson. Very quickly after his divorce from Ulla in 1974, Jones married Lipton and Lipton gave birth to their first daughter, yes, all in the same year.
Out-race Relationships
Interracial relationships are called "out-race" relationships by sociologists and sociologists have deemed many reasons why black men seek relationships with white women. Black men often take blonde white women as trophy wives and enjoy these relationships because they draw more attention to themselves or even show them as more powerful and successful than their white male counterparts. For white women, the attraction to being with a successful black man is usually not just the money that might come with his success, but the sexual prowess as well. Jones most recent net worth figure published by Forbes Magazine showed he is worth $300 million. Jones was serial with his interracial relationships. He also had a child with German actress Nastassja Kinski, was in a relationship with French actress Maryam D'Abo (blonde), Playboy Playmate and actress Kimberly Conrad (blonde) and Egyptian fashion designer Heba Elawadi (who sometimes colored her hair blonde). His most recent public relationship was a rare "in-race" relationship for Jones… with mixed race (Jamaican / Chinese) diva supermodel Naomi Campbell.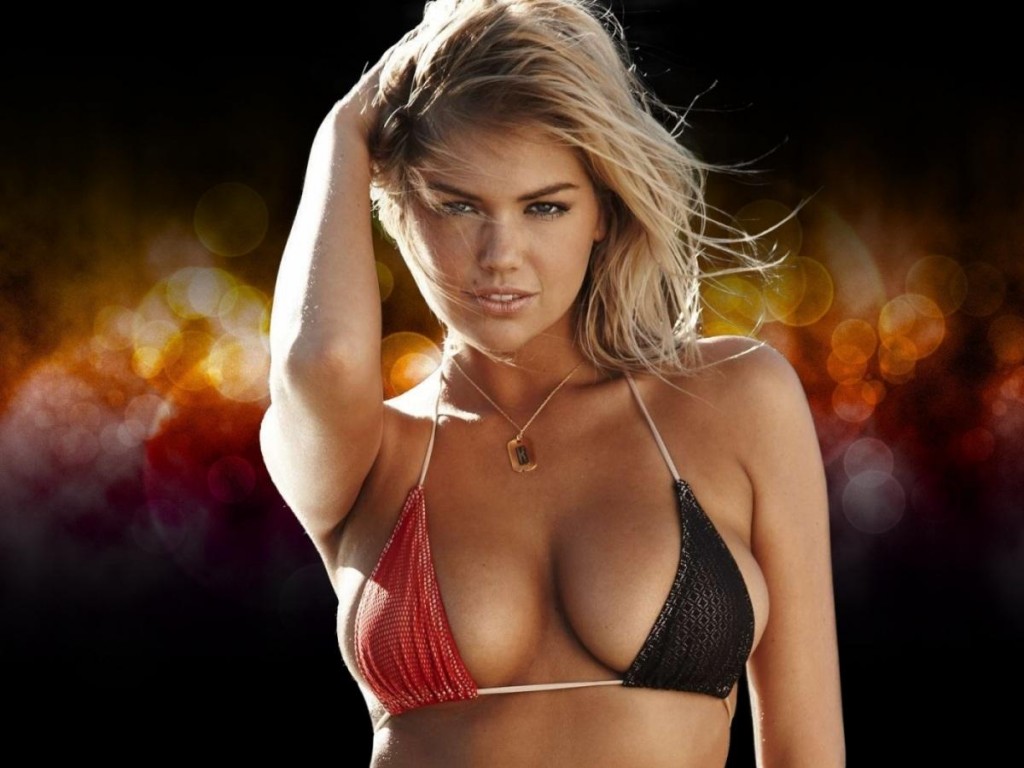 Black on Blonde
Did She or Didn't She Do Diddy is the question. The hottest interracial couple rumor stateside is supermodel and Whirlpool heiress Kate Upton hooking it up with rapper and music mogul P Diddy. Although Diddy is old enough to be her daddy due to a 23 year age difference, Kate was just seen in the VIP section of club LIV In Miami Beach a few nights ago and the very next evening, having dinner with the former Puff Daddy at a trendy NYC hotel restaurant. Those who spotted the duo have reported that it didn't seem to be biz talk or just casual partying and dining as the hot blonde and black stud were getting intimate and swapping spit.
Kate's Dates
Apparently, this is the first time Kate was known to be hooping up with BBC, oops that was a typo, but I'm keeping it. Why? Her past hookups and ex-boyfriends have featured athletes including University of Michigan's superstar Spike Albrecht, NY Jets Mark Sanchez and Detroit Tigers pitcher Justin Verlander. Kate supports University of Michigan hoops, she was born in Michigan, go girl. Her quasi-relationship with Sanchez may have been a fauxmance as she was the quickie rebound push after Sanchez had collected negative press for dating a high school girl. Her relationship with Verlander, however, seems to have been real, and she seems to have been the one who dumped the ace. With her body and mega money to boot, Kate doesn't even have to go gold-digging, she can be very selective as to who she dates, fucks or gets involved with.
Kate Loves Hip Hop Culture
Kate has also confessed her love of hip hop music and hinted that she likes black men in select media interviews, but go figure, she blew off Kanye West (well most white girls would these days, he's a little overdone). She also shot a steamy commercial for Skullcandy headphones with Big Boi from Outkast and is Skullcandy's spokesgirl. It will be interesting to see if Kate sticks with Diddy or if she will move on to another BBC or rich athlete.
Update: Diddy has now tweeted that he and Kate Upton are not involved. Of course, if you tweet it, it has to be true dat…
Peewee cuckold, renowned guest blogger from the UK, has made a triumphant return with his stunning version of the classic game of chess, interracial style! And it's exclusive to my Sara's Playroom blog. You won't find it anywhere else online! Play the Checkmate Game now and post your results in the Comments below. It's absolutely free to play, it's not a Niteflirt Pay to View Game, so get your game on right now. But be prepared for cuckold white boy loser humiliation.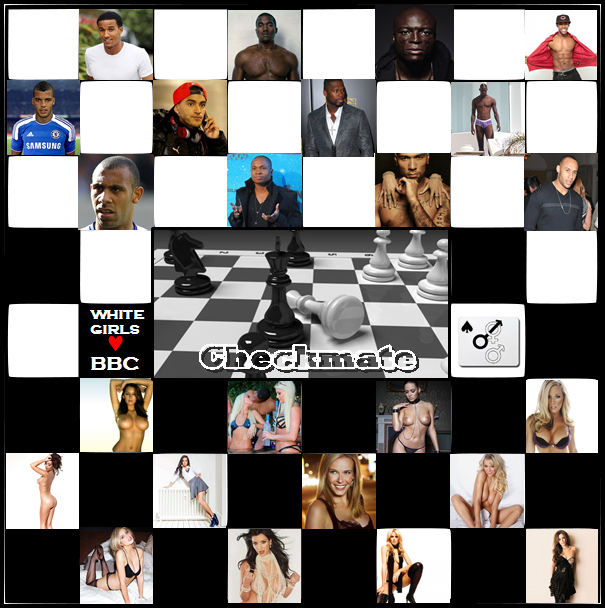 From peewee cuckold: A few clues for the players. The chess board includes the white pieces and the black pieces – in this case making up legitimate black cock lovin' Size Queen beauties – and their big black lovers – from the entertainment industry or sports. How many of the pairings can your SarasPlayroom.com blog readers name I wonder…
When I put the chess game together, the chess board – and the checkmate status – also symbolically sum up the fallen position of the white boy. You see – the prettiest and most influential pop star, actress, celebrity, playmate, supermodel, reality star, big brother contestant, page 3 girl, glamour girl, comedienne, blonde twins and FHM's reigning sexiest woman are all famed for their passionate love of well hung Alpha black men. Which has every position covered and the only move left for the white boy is to submit and surrender to being a cuckold! You can envision the powerful Black King knocking over the last chess piece the white boy has on the board. Checkmate indeed!
Lindsey and Tiger Poles and Holes
The newest interracial couple to hit the tabloids is a surprise. Lindsey Vonn is a hot blonde American alpine skier also known for her sexy modeling shoots including bikini only appearances in Sports Illustrated. Lindsey obviously knows how to put the Illustrated into Sports. Rumors began swirling that Tiger and Lindsey were playing poles and holes when Tiger Woods dispatched his private jet to Austria to fetch the fair lass after she broke her leg in a nasty ski fall on the Big G Slalom race. Both celebrity athletes claimed it was just a friendship, but let's be real, you don't send your private jet all the way from Florida to Austria to pick up "just" a friend.
Tiger and Lindsey Romance or Fauxmance
Once the paparazzi were hot on their trail, to make a pre-emptive strike, Tiger and Lindsey released official photos of themselves as a couple. They made an announcement on Facebook (where else…) that they were dating and also meeting each other's families. This announcement coincided with Tiger getting back to his former winning ways on the course. What does Tiger need? To be fucking an ultra hot blonde to make it past the cut? Or does he just have a type when it comes to the uber hot WAGs he chooses to flaunt publicly when who knows what skanky hoes he might be running for side action. In any case, this will be an interracial sex relationship to watch. Especially when Lindsey had made fun of Tiger's cheating sexcapades and sex addiction in a Time Magazine article and on Twitter during the Tiger Woods affairs scandal. Maybe fucking a big black cock or free publicity before the 2014 Winter Olympics or a nice fat fauxmance paycheck have now convinced her otherwise.
Celebrity Interracial Marriage: Lolita Star Marries Black Pro Football Player
Actress Sue Lyon will forever be known as the young blonde nympho in the classic film adaptation of Nabokov's "Lolita", but she also shocked the world with her celebrity interracial marriage at the age of 26 to former San Diego Chargers football player and fashion photographer Roland Harrison. Despite the free love of the 1960's and relaxation of social mores during that decade, the interracial marriage of a blonde starlet to a black man created an uproar and made it difficult for the newlywed celebrities to live in the U.S. The discrimination impacted Harrison with more severity as it became nearly impossible for him to pick up photography assignments in the States. The interracial couple moved to Spain where they lived without the aggressive American media scrutiny. Roland snapped photos in the European fashion meccas of Milan and Paris and Sue continued to act, appearing in several films including the "Evil Knievel" biopic.
Interracial Marriage Impact on Sue Lyon's Acting Career
While Lyon was married and divorced five times, her only biological child was a biracial daughter she had with Roland. The general conception was that Lyon's acting career went downhill after her controversial black on blonde marriage to Harrison. Lyon was no longer cast in starring roles in feature films due to Hollywood executives assuming that moviegoers would shun films featuring the blonde sex symbol. Lyon struggled in secondary and support roles after her divorce from Harrison. Times change. Only a few decades later, the movie-going public would not have been so shocked by the "taboo" love and celebrity interracial marriage between a black man and a white woman.
Sue Lyon Night of the Iguana Dance
Almost all of Sue Lyon's marriages were shocking to the public. She married first at age 17. The impulsive nuptials took place immediately after she finished up her film work on "Night of the Iguana". Her marriage to a screenwriter in his mid-20's attracted controversy due to Lyon's age and because her husband had literally just secured his divorce during filming of the black & white feature starring Richard Burton, Lyon, Deborah Kerr and Ava Gardner. After divorcing her screenwriter husband (who went on to pen the screenplay to "Blade Runner"), she married Harrison, then divorced Harrison upon the birth of her daughter. Her next marriage was both impulsive and strange for a beautiful movie star; she married an imprisoned convict in Colorado. Later, it was revealed that Lyon suffered from bipolar disorder which may have explained her manic behavior. Not only were Lyon's marriages shocking to the public, but also her early roles, in "Lolita" and "Night of the Iguana", were shocking due to their extremely sexual overtones in the early 60's.
Lyon stole scenes in "Night of the Iguana" with her sexy naivete. Two memorable scenes in the film even merit their own predictive Google searches: "Sue Lyon Night of the Iguana water"… and "Sue Lyon Night of the Iguana dance"… The dance scene features Sue Lyon in a beachside tourist cantina surrounded by dark swarthy Mexican mariachi players closing in on her as she dances a sexy solo dance, the camera focusing on her swaying hips, Lyon wearing tight pale country girl gingham shorts. The Mexican mariachis are dark-skinned, shirtless, primal… in contrast to Sue Lyon's pale skin, blonde hair, innocence. Later in the movie, the mariachis (clearly representing animalistic sexual desire in this film adaptation of a Tennessee Williams' play) seductively swarm in on an eager then resistant Ava Gardner on the beach. After the fact, "Night of the Iguana" set film buffs wondering if Sue Lyon felt an interracial sexual urge that could not be suppressed and if this prescient feeling culminated in her interracial relationship and marriage to Harrison.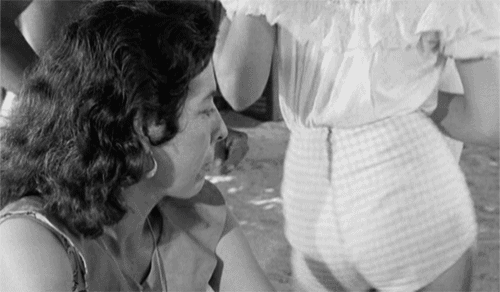 2257 - DMCA Information - Contact - Rights and Permissions


By viewing this site you declare you are at least 18 years of age, consent to viewing adult-oriented material and that it is legal to view such material in your jurisdiction. If not, you must LEAVE now.