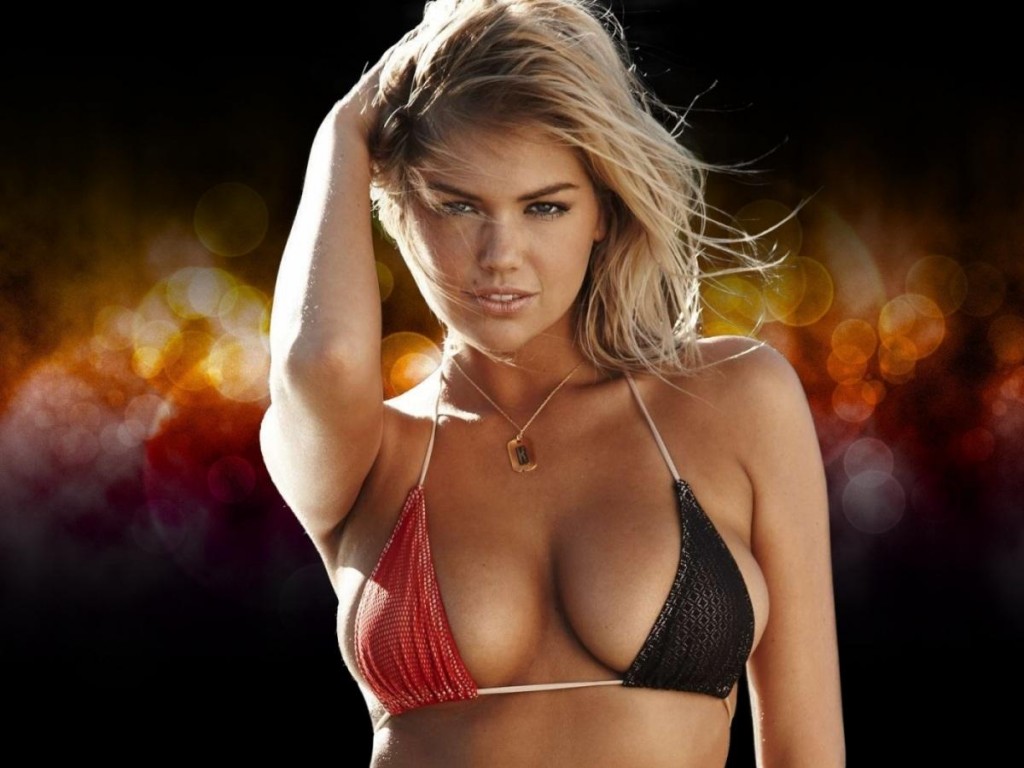 Black on Blonde
Did She or Didn't She Do Diddy is the question. The hottest interracial couple rumor stateside is supermodel and Whirlpool heiress Kate Upton hooking it up with rapper and music mogul P Diddy. Although Diddy is old enough to be her daddy due to a 23 year age difference, Kate was just seen in the VIP section of club LIV In Miami Beach a few nights ago and the very next evening, having dinner with the former Puff Daddy at a trendy NYC hotel restaurant. Those who spotted the duo have reported that it didn't seem to be biz talk or just casual partying and dining as the hot blonde and black stud were getting intimate and swapping spit.
Kate's Dates
Apparently, this is the first time Kate was known to be hooping up with BBC, oops that was a typo, but I'm keeping it. Why? Her past hookups and ex-boyfriends have featured athletes including University of Michigan's superstar Spike Albrecht, NY Jets Mark Sanchez and Detroit Tigers pitcher Justin Verlander. Kate supports University of Michigan hoops, she was born in Michigan, go girl. Her quasi-relationship with Sanchez may have been a fauxmance as she was the quickie rebound push after Sanchez had collected negative press for dating a high school girl. Her relationship with Verlander, however, seems to have been real, and she seems to have been the one who dumped the ace. With her body and mega money to boot, Kate doesn't even have to go gold-digging, she can be very selective as to who she dates, fucks or gets involved with.
Kate Loves Hip Hop Culture
Kate has also confessed her love of hip hop music and hinted that she likes black men in select media interviews, but go figure, she blew off Kanye West (well most white girls would these days, he's a little overdone). She also shot a steamy commercial for Skullcandy headphones with Big Boi from Outkast and is Skullcandy's spokesgirl. It will be interesting to see if Kate sticks with Diddy or if she will move on to another BBC or rich athlete.
Update: Diddy has now tweeted that he and Kate Upton are not involved. Of course, if you tweet it, it has to be true dat…
2 Responses to "Did She or Didn't She Do Diddy"
2257 - DMCA Information - Contact - Rights and Permissions


By viewing this site you declare you are at least 18 years of age, consent to viewing adult-oriented material and that it is legal to view such material in your jurisdiction. If not, you must LEAVE now.