It's not just Phone Sex!
It's Erotic Play with a Femdom and Explorations into…
• Cuckolding • Forced Bi • Gloryhole Action
• Forced Gay • Self Bukakke
• Humiliation • Feminization • Shemale Lust
• Facesitting • Strap on Play • Chastity
• Ruined Orgasms • CBT • CFNM • Tease & Denial
• Ruination • Financial Domination • Small Penis Humiliation
• Cum Eating Instructions • Jerk Off Instructions
• Femdom • Porn Addiction • Total Enslavement
• Vore • Foot Fetish
• Ass Worship • Fantasy Blackmail
• Brainwashing • Interrogation • Female Supremacy
• Fetish Intensification • Erotic Hypnosis
• Kinky Conversation with a Goddess, Humiliatrix, Muse, Siren
You can also Play My Adult Sex Games, Read My Nasty Stories or Read my Cuckold & Interracial Sex Blog!
Enjoy my Playroom!
My Phone Sex FAQ
1. When is Sara's Playroom open?
When my Phone Sex Playroom is open, my phone sex call button below will say "CALL NOW". Otherwise my call button will say "AWAY – Send Mail". I'm usually around 4 – 5 nites per week, but I've finished school and now work during the day, so weekdays are typically not an option for a Niteflirt phone sex call … Check my phone sex call button for my immediate availability or email me to check my Playroom schedule. You can email me on Niteflirt or use my email address below.
My Niteflirt Phone Sex Number and Extension is:
1-800-TO-FLIRT (1-800-863-5478)
Extension 0309221
Click to Call Me if I'm Live!

2. What do I do if you're not available? I want to jerk off now!
If I'm not available, then go to the best humiliation site on the planet and join, jerk-off puppet! There are tons of hi-res vid clips, MP3s, archived live humiliation session footage and a forum for you to interact with some of the hottest humiliatrix bitches. HumiliationPOV.com features the meanest real girls doling out jerk-off instructions ( JOI ), forced cum eating instructions ( CEI ), small penis humiliation ( SPH ), strap-on cocksucking, foot and ass worship, POV humiliation, chastity, cockteasing & more! You can even download everything, not just view videos online like other sites restrict you to viewing.



3. I've seen your hot pictures on other websites!
Well duh! I've done modeling since I was 18 and quit the agency* back in 2007. If you read my blogs, you have read some of my modeling escapades over the years. *Does that make it sound like the Bourne Supremacy, actually I like the pun, because my life is about: Born Supremacy.
4. Since you don't do cam due to your career job, where can I go for Femdom cam?
IMLive has hundreds of Femdoms and Mistresses who will take control of your ass literally and figuratively. Also, I'm not available on Niteflirt as often as everyone would like me to be for kinky Femdom Phone Sex. If I'm not available and you want to explore some kinky fantasies with a Femdom on webcam, head over to IMLive.


5. Do you have an Amazon Wish List?
Not only do my shopping whims change daily, but I also have a few real time slaves who indulge me, so a Wishlist would be outdated as soon as I created it. What I prefer to receive from thoughtful and generous admirers like you, are Amazon or Victoria's Secret e-Gift Cards, so I can shop for whatever my heart desires at that particular moment! You can send an e-Gift Card anonymously. Click the icon below to send an Amazon or Victoria's Secret e-Gift Card to your favorite Niteflirt girl (me!) and be sure to fill out my email address where prompted.
Special dates:
12 Days of Christmas – Birthday: January 27th – Valentine's Day: February 14th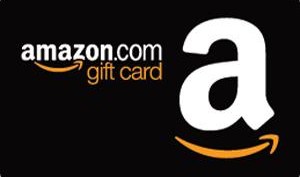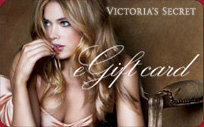 2257 - DMCA Information - Contact - Rights and Permissions


By viewing this site you declare you are at least 18 years of age, consent to viewing adult-oriented material and that it is legal to view such material in your jurisdiction. If not, you must LEAVE now.