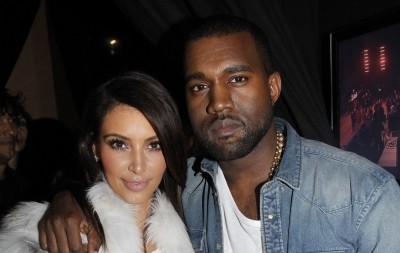 Kim Kardashian is an Interracial Sex Goddess, Size Queen and Supreme Cuckoldress. Leaving her biracial baller ex-hubby Kris Humphries in the stardust after only 72 days of martial typo LMAO marital bliss, Kim's latest man-euvers include releasing luscious leaks that she may have been doing it with rapper Kanye West while she was still married, therefore, cuckolding the hubby! Methinks Kris Humphries cock wasn't big enough to satisfy Size Queen Kim. According to all reports, Kanye is hung and we know that Kim could take Ray J's big black cock (9+ inches) up her rear entrance. If it was all about the cock size, Kim should just admit it. Or maybe Humphries wasn't a hot fuck. I mean he does look like he'd be a dud in bed. But Kanye, well, his sexploitations are legendary.
So now all you cuckold whitebois can weep and wank at smokin' pics of Kim and Kanye knowing that while you are wanking, Kanye is thrusting his big black cock into whatever hot KK hole he desires. But you can take comfort in knowing that Kim the Cuckoldress has added another cuckold notch to her Gucci belt and that "kuckold" Kris Humphries will be wanking with you.
…latest report from peewee cuckold, intrepid UK blog reporter on the interracial sex couple of the month…
I'd like to bring Sara's Playroom blog readers attention to the latest UK blacking that has captivated the nation. There's nothing like a beautiful white hottie celebrity going black to set everyone into a frenzy. And truly, the tabloid editors know full well that whiteboys will buy up the papers in greater numbers when it features a blacking!!! Perhaps it does – and the UK has truly become a nation of whiteboy cuckolds! The blacking I refer to is the latest member of UK dramality (drama reality) series, The Only Way Is Essex a/k/a TOWIE, Georgia Salpa.
Georgia is beautiful. Why is that beautiful, pretty and sexy young brunettes are SO into big black men? Actually, you needn't answer that rhetorical question!! 😉 Miss Salpa is now dating UK rap star Tinie Tempah. Although, I suspect that his cock is far from Tinie!! Anyway, and you know full well that I mean this sincerely: I am VERY happy for Georgia. She is an extremely beautiful Interracial Sex Goddess Size Queen and deserves a constant sexual diet of big black cock.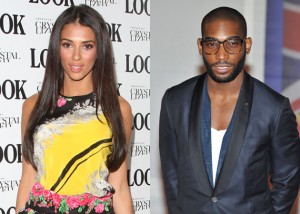 I'm sure all the whiteboys reading the newspapers are feeling the interracial sex humiliation and whiteboy size inadequacies as they stare at the pictures of Georgia, but ultimately, they will share my well wishes and my respect for the real men for whom she is reserved, black men.
Nota bene to US readers: blacking refers to a beautiful white girl being taken by a black man who then becomes enamored with black men and big black cock leaving whiteboys behind! Truly interracial sex humiliation…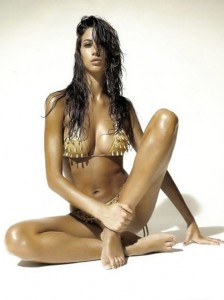 Sizzling hot Italian model and Interracial Sex Goddess Melissa Satta revealed to the media why her black footie star boyfriend, Kevin-Prince Boateng, currently playing on football team AC Milan, keeps getting injured. She stated she and her BBC boyfriend have sex approximately seven to ten times a week with her on top, as most Femdoms prefer to use their boyfriends' big black cocks as sex toys in the flesh. And she went on to explain that the reason for her big black cock stud boyfriend's current "thigh strain" is due to the steamy interracial sex they have at least once a day. Now you're probably wondering how a man can get injured when a beautiful sexy woman is riding him? Now it's my turn to explain. You see… in this woman on top position is where the "fuck-ups" happen. "Fuck-ups" is a term for the hard sex thrusts a man makes on his back when he fucks up into his girlfriend while she is in a forward riding position. Usually, a man thrusts like this so that he can "finish". And what big black cock stud couldn't resist "fucking up" Melissa Satta even if it meant risking injury to his thigh muscles? Hopefully Boateng will recover soon so that he can get back to the field and satisfying his Size Queen girlfriend's sexual needs!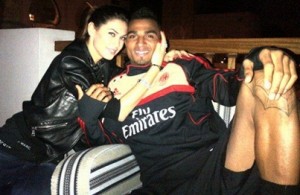 Since I last wrote about Katy Perry and Russell Brand, I predicted that Interracial Sex Goddess, Cuckoldress and Size Queen Katy was moving back to black cock and would be leaving Little Rusty. Cuckoldress Katy Perry was seen backing up literally against one of her black back-up dancers in a restaurant. True cuckold small penis humiliation! So it came as no surprise that Katy announced she was divorcing Little Rusty. There were tabloid reports that Katy Perry married Little Rusty on impulse and found out that she really didn't want to be tied down to being Mrs. Brand, that she was having far too much fun touring and partying and making millions. There is no doubt that Katy Perry loves big black cock since she was formerly involved with Travis McCoy of Gym Class Heroes, who is a biracial BBC and way hot. Perhaps Katy got tired of Little Rusty and decided it was time to go back to her first lust, big black cock, and so the Cuckoldress photos began surfacing and the "Russell Brand is a cuckold" rumors began swirling in the gossip blogs.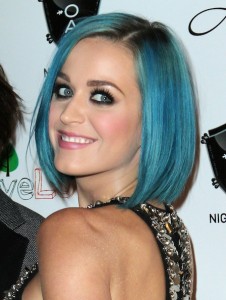 Immediately after the divorce announcement, Katy dyed her hair blue, now the blue is washing out (gonna wash that man right out outta my hair…) and she has been seen out at public events, including an event in Vegas, partying at the Superbowl, but hasn't hooked up with a Big Black Cock stud yet. It's only a matter of time before she's back on black. She can't deny that she's an Interracial Sex Goddess, Cuckoldress and Size Queen.
Miley Cyrus loves black cock and now there is a revealing pic to prove it. Miley has never been seen interracial sex dating, but these pics prove that the pop singer lusts for big black cock. While she make look innocent, apparently, she's quite nasty and would take her tongue and apply it to all the right places that a BBC stud would want her to. It will probably only be a matter of time before her fantasy lust becomes reality and she hooks up with big black cock. Perhaps she will go on to become an interracial sex Goddess as well known for her lust for big black cocks as Kim Kardashian is. From the photo it appears that Miley Cyrus is a Size Queen who would, at the very least, get turned on by big cock and big balls.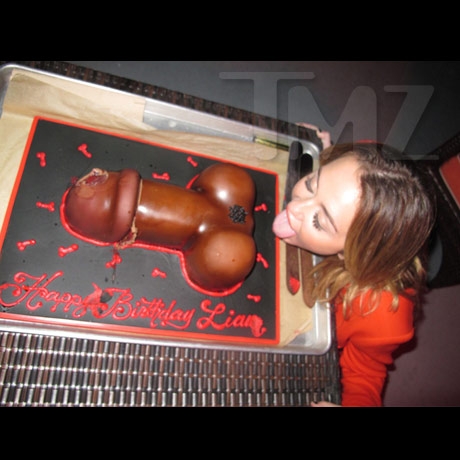 Plus there is interracial cuckolding in this scene… Check it. It's her white boyfriend's small penis humiliation birthday cake decorated with a big black cock and balls that Miley licked in front of everyone at the party. So she essentially cuckolded her white boyfriend in front of all his friends by worshipping the big black cock on the cuckold humiliation and small penis humiliation birthday cake. Or could this be a little girlfriend revenge as it was also rumored that she had been sleeping with her boyfriend's older brother!
The question is, has renowned black cock loving Miss Keeley Hazell 'gone white'? She is reportedly dating British export, Steve Jones, the Welsh lothario who is presenting the US television version of X-Factor. Steve may be white, but as I've reported in the past, the Welsh population are invested with a black blood line, having been conquered by the Moors way back when. Certainly, the Welshman Mr. Jones is tall, dark and handsome and all the ladies in the US and UK swoon for him! His past sexual conquests have included Angelina Jolie, Hayden Panettiere, Pamela Anderson, Natalie Imbruglia and Halle Berry, to name a few, so he doesn't seem to be partial to a particular age or type. And also his list of conquests can also be read as a good composite of Size Queens, especially Miss Anderson and Miss Panettiere (who had been recently dating 6'5 boxer Vladimir Klitschko).
Despite this news, it's still somewhat shocking to see the interracial Gex goddess Keeley dating a white boy of any description, after her previous romances with Keiren Richardson and Anton Ferdinand, and her reported appreciation of Craig David and Taio Cruz (all, obviously, big and black). She is also famed for her Size Queen boasts and gives the overall impression of a girl who very much needs big black cock in her life. Perhaps a large cock of Moorish descent will do for now…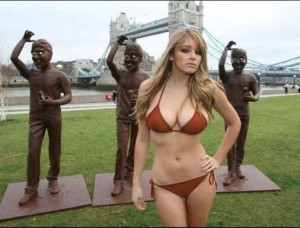 Everyone saw Russell Brand pictured protesting naked and exposing his TINY white boi willy…Stare if you dare at the horror of a white boi unabashedly displaying his humiliating lack of manhood. Shocking Small Penis Humiliation! It's hard to believe Katy Perry does the sexy with…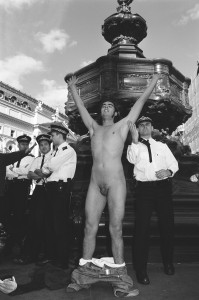 So it was surprising that Katy Perry – known for dating black studs such as Travis McCoy of Gym Class Heroes – married dickless Rusty last year. Many suspected the Perry – Brand marriage was just a marriage of convenience, to benefit their respective careers. Although Katy's career would be probably just as explosive sans Brand. Brand's career is probably getting the bigger boost from being married to the sexy celebrity pop star. Rumors have buzzed about their supposed arrangement. So…for Katy this would mean she could continue getting all the big black cock interracial sex she wanted just as Russ could have his staple diet of desperado UK tarts and American starfuckers to satisfy his sleazy sex addiction. Well, it looks like those cynics might have been right. Lately, Katy has been pictured getting mighty close with one of her backing dancers. Of course, she chose to get mighty close to this BIG BLACK backing dancer in a hot interracial sex taking it from behind pose. Watch and weep, cucky boy Brand!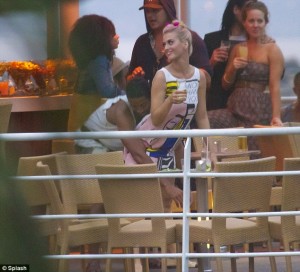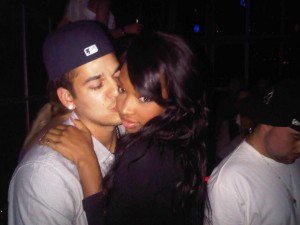 It's not an unusual sibling dynamic in a family where dominant older sisters will treat a younger brother like a faggot and call him gay. Poor Rob Kardashian is no exception to this gay dynamic as his sisters talk about him kissing Lamar Odom in interracial lip lock style, and not just innocently brushing the cheek type of kissing. Kourtney, the oldest Kardashian sister, who is hooked up with baby daddy Scott Disick, stated in a recent interview that Rob and Lamar are "obsessed with each other" and detailed a "double kiss they do". Kim even confirmed that her brother and brother-in-law "love to kiss." Kourtney detailed more of the interracial kissing that Lamar and Rob indulge in. She attributes it to her younger brother being "desperate for affection" because she and her sisters ignore Rob because he's the only boy in the family (inclusive of their younger stepsisters, it's 5 girls, 1 dude), so Rob, Lamar and Scott indulge in "their own little menage a trois." Not gay sex, but kissing one another interracial style.
But then Rob's sister Khloe busted into his Twitter and began sending gay Tweets about how much he loved "men's private parts" and that he was attracted to Lamar Odom because Lamar is so "big and sexy". Hmmm we probably don't have to wonder what is "big" about Lamar. Rob didn't seem offended by the gay Tweets and wrote it off as his older sister playing a typical prank, but gay message boards had already been buzzing about Rob after seeing his plump in the rump shaking action on Dancing with the Stars. So when the gay Tweets popped up after the interracial gay kissing details had been spilled, it really sent the gays even hotter over Rob Kardashian and his big booty. Gays love the booty.
But Rob does apparently indulge in straight interracial kissing too, with on again off again girlfriend, Malika Haaq (depicted in photo above).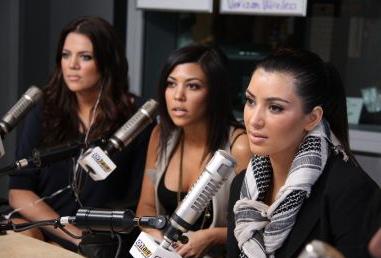 Recently, Kim, Khloe and Kourtney Kardashian did a Sirius satellite radio interview for XOJane, a popular celebrity radio talk show. The Kardashian sisters spilled details on their boyfriend's or husbands' cock sizes and it turns out, all of the Kardashians are now confirmed Size Queens. There had been some doubt about whether Kourtney Kardashian was a Size Queen since her boyfriend and baby daddy, Scott Disick, did not look like he was packing anything in his pants, neither dick size nor wallet size. In fact, in previous years on the Kardashian reality tv show, Kim and Khloe repeatedly voiced their negativity over Scott being involved with their older sister. Kourtney may be the shorty of the Kardashian sisters, but she revealed in the interview that her boyfriend's penis is the size of an elephant's trunk! Hard to believe! While Kourtney may not be an interracial Size Queen like her sisters, she's still a Size Queen. The Size Queen gene usually runs in the family, so the likely source of the Size Queen gene is their mom, Kris Jenner. From the interview, it would seem that pro baller Lamar Odom is packing the biggest cock size. Scott feels whiteboy small penis humiliation despite being well hung and tries to compete with Lamar's big black cock. This BBC vs BWC phenomenon is not unusual. Even a well hung white man will feel small penis humiliation knowing his large white penis is inferior to a big black cock. Kim, who only went for big black cock prior to bi-racial basketball star Kris Humphries, won't reveal if Kris is well endowed, but a Size Queen never downsizes. Here is an excerpt from the interview:
Interviewer: Is Kris [Humphries] well endowed?
Kourtney: I would think he is.
Kim: I don't really like questions like that.
Khloe: We got all of the preview of Scott at his parents.
Kim: Honestly…he has to start wearing some tighty-whities.
Khloe: He was wearing pajama pants and no undies and you could see it all.
Kim: So inappropriate.
Kourtney: It's like an elephant's trunk.
Kim: You guys!
Khloe: He kept going, "I'm trying to compete with Lamar" and I was like "Oh, stop it…"
Kourtney: We went on a date night in the Meatpacking last night, so the story said, "The Meatpacking District isn't the only thing packing meat!" Scott was wearing a suit with no underwear last night, so you could see, like, something.
Kim: What?! Like, that's NOT normal. We have got to by him some underwear for his birthday or something. This is freaking me out.
Even journalist Barbara Walters admitted to a lust-filled interracial sex relationship with a black man. Who would have thought Barbara Walters was a Size Queen who lusted for big black cock? So, should anyone be surprised that Sarah Palin is a Size Queen who suffered from Jungle Fever? In Sarah Palin's unauthorized biography, author Joe McGinniss claimed that Sarah Palin, while working as a sportscaster and sports journalist for an Anchorage television station, had an interracial sex one-night stand with black college basketball player, Glen Rice. Rice was in Alaska playing in a tournament. This one nighter supposedly took place in 1987 before Sarah Palin married her hubby.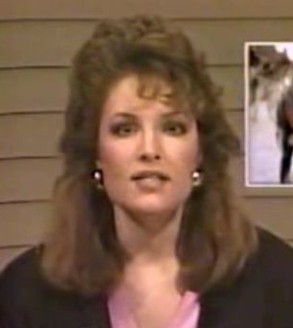 Her biographer even went so far as to claim that Sarah Palin had a fetish for black men and bragged that she had interracial sex with the 6′ 8″ black stud. Hmmm I wouldn't mind knowing another measurement stat about Glen Rice in inches. If Sarah Palin truly had a fetish for black studs, it would be hard to believe she had hot interracial sex one time, one night only. Perhaps other black athletes will step up and spill their stories about how Sarah Palin indulged her fetish for black studs. The unauthorized biography, "The Rogue: Searching for the Real Sarah Palin", hits the bookstores tomorrow, September 20th, just in case you want to read all the juicy details!
2257 - DMCA Information - Contact - Rights and Permissions


By viewing this site you declare you are at least 18 years of age, consent to viewing adult-oriented material and that it is legal to view such material in your jurisdiction. If not, you must LEAVE now.