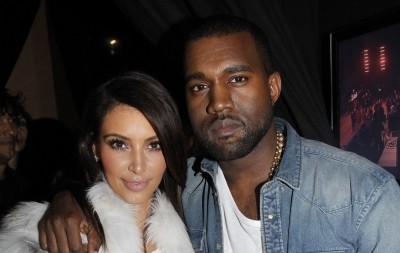 Kim Kardashian is an Interracial Sex Goddess, Size Queen and Supreme Cuckoldress. Leaving her biracial baller ex-hubby Kris Humphries in the stardust after only 72 days of martial typo LMAO marital bliss, Kim's latest man-euvers include releasing luscious leaks that she may have been doing it with rapper Kanye West while she was still married, therefore, cuckolding the hubby! Methinks Kris Humphries cock wasn't big enough to satisfy Size Queen Kim. According to all reports, Kanye is hung and we know that Kim could take Ray J's big black cock (9+ inches) up her rear entrance. If it was all about the cock size, Kim should just admit it. Or maybe Humphries wasn't a hot fuck. I mean he does look like he'd be a dud in bed. But Kanye, well, his sexploitations are legendary.
So now all you cuckold whitebois can weep and wank at smokin' pics of Kim and Kanye knowing that while you are wanking, Kanye is thrusting his big black cock into whatever hot KK hole he desires. But you can take comfort in knowing that Kim the Cuckoldress has added another cuckold notch to her Gucci belt and that "kuckold" Kris Humphries will be wanking with you.
3 Responses to "Kim Kardashian Kanye West Hot Interracial Sex"
2257 - DMCA Information - Contact - Rights and Permissions


By viewing this site you declare you are at least 18 years of age, consent to viewing adult-oriented material and that it is legal to view such material in your jurisdiction. If not, you must LEAVE now.