from peewee the cuckold, intrepid UK blog reporter…
Here's the latest interracial sex hookup news over on this side of the pond. The TV phenomenon of the decade so far is a shocking reality based show, akin to The Hills in the US, called The Only Way Is Essex (or TOWIE as it's been shortened to). TOWIE features a load of vacuous pretty Essex dwellers, but the sensation of the show is a glamourous young flame haired babe, Amy Childs. She is clearly intent on becoming England's glamour girl Princess and dethroning the tired and repulsive bowling ball boobed bimbo Katie Price (aka Jordan). Well, there is no better way than to grab the Jungle Fever headlines and become an idolized, out of reach Goddess than by snagging yourself a hot black stud boyfriend. And to do so live on national television! In much the same way as Sophie Reade thrust herself to prominence a few years back, Amy is captivating the nation as we wait for her to be well and truly blacked by the young bull, Lucien Laviscount (coincidentally a former flame of the said Sophie Reade).
You will note that in the below pictures, courtesy of The Sun, Amy is sporting an almost identical zebra patterned skirt to the one that Sophie Reade wore (also see below) when she came out of the Big Brother House as a self proclaimed lover of black men. And I think we all know that you have clearly identified girls wearing zebra print to be indicative of a lust for interracial sex.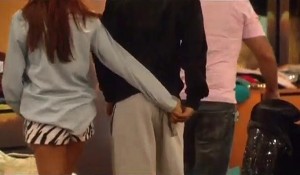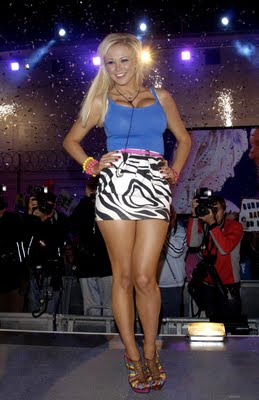 These two gorgeous young ladies share more than a taste in zebra patterned skirts, that's for sure. They are BB Queens, for certain, because they love it Big and Black. Let's hope Amy can enthuse Britain into voting her as their champion after we all watch her drifting into the more than capable arms of her big black lover.
2257 - DMCA Information - Contact - Rights and Permissions


By viewing this site you declare you are at least 18 years of age, consent to viewing adult-oriented material and that it is legal to view such material in your jurisdiction. If not, you must LEAVE now.